OFF-ROAD VEHICLE ACCIDENTS
Severe weather conditions, driver error – most commonly the result of inexperience – reckless or distracted driving and unfamiliar terrain, account for many of the injuries that are caused while operating an off-road vehicle, such as an ATV. The dangers associated with these motorized vehicles are severe and should be treated as such with the use of preventative measures including helmets, appropriate safety gear and operating instructions. However, even these are not always adequate to safeguard against possible injury. Unfortunately, victims of ATV accidents may suffer serious impact to their livelihood, often as a result of sustained life-long injuries, discomfort and pain.
Our Free, No Obligation Consultation allows the legal team at Bezaire & Associates to review your case and determine the compensation to which you are entitled.  We guarantee that you pay us nothing unless or until you get paid!
PREVENTING INJURY:
Children and teens who are operating an ATV vehicle should be under constant supervision and be made aware of parameters for operation. Most ATV accidents occur with children and young adults.

Adults may be held liable if injury to the child occurred due to their lack of responsibility to ensure the safety of a child.
Ensure that the ATV is appropriate for the size of the rider – this is especially important for young riders.

Anyone operating an ATV should have completed safety training.

Wear the proper safety equipment. In the face of danger these preemptive measures can save your life and livelihood.

Maintain your motorized vehicle and inspect it regularly.

Do not ride alone. Groups of two or more are able to scan for unexpected hazards more easily and have quicker reaction time in the face of an accident.

Do not operate motor vehicles under the influence of drugs or alcohol.

Only ride on designated trails.
AN OFF-ROAD VEHICLE ACCIDENT CAN ENTITLE YOU TO CLAIMS FOR:
PERSONAL INJURIES

PRESCRIPTION COSTS

LOSS OF EARNINGS

PROPERTY DAMAGE

REHABILITATION COSTS
WHAT YOU CAN EXPECT
While your hospital and doctor's visits are covered by OHIP in Ontario, there are many aspects of your recovery which are not, such as housekeeping and maintenance, medication and your loss of income. You are likely entitled to more than what your insurance company is offering for your compensation – do not settle. Talk to our experienced and knowledgeable injury lawyers to ensure that you are getting the compensation that you deserve.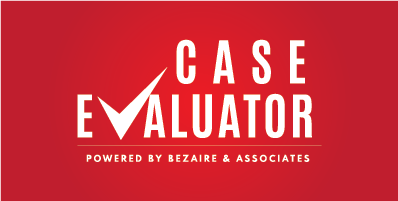 Contact our team today, we are ready to help! There is NEVER a cost to speak or meet with us. Actually, we charge you nothing throughout the entire process unless or until we obtain compensation for you! That's our Commitment and Guarantee! Call us BEFORE you talk to an Insurance Adjuster! You need to know what you are entitled to First!