Bus Accidents
While choosing to take public transportation such as a city, school or tour bus, can be more cost efficient and environmentally friendly, it also poses a more serious safety risk. This mode of transportation lacks seatbelts, air bags and other necessary safety equipment to adequately protect its passengers from injury. It also relies heavily on the driver to be both a vigilant and defensive driver. School bus, tour bus and public transit operators can be responsible for causing personal injury.
Our Free, No Obligation Consultation will give us the opportunity to review your case and determine the benefits to which you are entitled. Our guarantee: you pay us nothing unless or until you get paid!
WHY DO BUS ACCIDENTS HAPPEN?
All bus operators in Ontario are required to complete driver training to receive their commercial bus driver's license before they can safely operate a bus – regardless if that vehicle is used for school or public transportation or as a tour bus. However, these preventative measures are not always enough to safeguard school children or other passengers from danger. Accidents involving commercial vehicles can be caused by: driver negligence; passing motorists who do not adhere to the bus's caution lights; failure to heed stop signs; or failure to obey Ontario's zero-tolerance laws relating to drugs and alcohol.
A BUS ACCIDENT MAY LEAD TO CLAIMS SUCH AS:
Pain and suffering

Loss of income

Housekeeping or home maintenance assistance

Loss of injured persons' guidance, care and companionship
WHAT YOU CAN EXPECT
If you have suffered an injury at the hands of a bus operator, contact the personal injury lawyers at Bezaire and Associates to learn if you have a claim or if there are entitlements that you are not currently receiving. Consultations are free and you pay nothing unless and until your case is successful.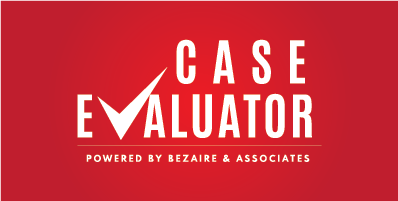 Contact our team today, we are ready to help! There is NEVER a cost to speak or meet with us. Actually, we charge you nothing throughout the entire process unless or until we obtain compensation for you! That's our Commitment and Guarantee! Call us BEFORE you talk to an Insurance Adjuster! You need to know what you are entitled to First!