Highway Accidents
The major difference between accidents that occur on city streets and those that occur on highways is that highway accidents can happen at speeds of 100 km/hr or greater. When we consider high speeds in addition to the different sized vehicles that travel along highway roads, it becomes obvious that there exists a serious risk of injury to drivers travelling in both directions across multiple lane highways.
Our Free, No Obligation Consultation  will give us the opportunity to review your case and determine the benefits to which you are entitled. Our guarantee: you pay us nothing unless and until you get paid!
WHAT TO DO IF YOU HAVE BEEN INJURED IN A HIGHWAY ACCIDENT
If you have been injured in a highway car accident there are a few things you need to do to protect yourself from lasting injury – first, call the police and file a report. Make notes of your injuries and the damages to your vehicle while at the scene and take pictures, if you can. Make notes of the people involved, including names, addresses and license plates. Gather information from anyone who witnessed the collision. Finally, contact your insurance agent and advise them of the accident; you can also ask them to speak to any police officer on the scene to ensure that they have the most relevant information for your claim.
A HIGHWAY ACCIDENT CAN LEAD TO CLAIMS SUCH AS:
PERSONAL INJURIES

LOSS OF ABILITY TO EARN MONEY

LOSS OF EARNINGS

MEDICAL REHABILITATION

HOUSEKEEPING AND HOME MAINTENANCE ASSISTANCE
PREVENTING INJURY:
Motorists traveling on city and highway roads have a duty to ensure their safety and the safety of the motorists around them; this includes ensuring that the vehicle they are operating is well maintained so as to ensure a decreased risk for malfunction while traveling. Drivers should avoid eating, drinking and talking on the phone to stay alert. Excessive speeds on highway roads are one of the biggest risks to drivers since speeds over 100 km/h can make it almost impossible for motor vehicle operators to stop in time for traffic jams, construction sites and traffic that is travelling at the posted speed limit. Finally, fatigue is unfortunately another factor that contributes to a significant number of accidents throughout the year – drivers should plan to include time for rest when making a long journey.
WHAT YOU CAN EXPECT
Time is of the essence if you have been in a car accident. If your family member has been hospitalized and is not able to seek legal support themselves, we encourage you to contact us on their behalf. Consultations are free and together we can help them receive the compensation they deserve.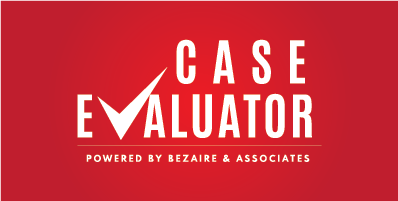 Contact our team today, we are ready to help! There is NEVER a cost to speak or meet with us. Actually, we charge you nothing throughout the entire process unless or until we obtain compensation for you! That's our Commitment and Guarantee! Call us BEFORE you talk to an Insurance Adjuster! You need to know what you are entitled to First!